"I don't know how to write a business plan. I can only tell you how we read them...."
– Tom Perkins from KPCB
Listen
"We would not want a web that's shaped only by those who can afford Oracle."
– Sep Kamvar The Farmer & Farmer Review . Mastery and Mimicry . What Lies Upstream (via fred-wilson)
"The problem with deep specialization is that specialists tend to get stuck in..."
– The ability to find the connection between disparate ideas is the mark of true creativity. This is what I love so much about Gallatin kids.  (via sarahjuddwelch)
tamburina: "Anyone who leads an upright life and... →
tamburina: "Anyone who leads an upright life and experiences real difficult and disappointment and yet is not crushed by them is worth more than one for whom everything has always been plain sailing and who has known nothing but relative prosperity. […] If only we try to live righteously, we shall fare…
nycdigital: The City of New York's Facebook photo contest, #loveNYC is featured in today's Pictorious! challenges. From photos of skylines to subway stations, fans have already submitted more than 550 special moments and places they love most about the city. The contest runs through April 6, 2012. Read the official rules.
"A city that wants to attract creators must offer a fertile breeding ground for..."
– - Mayor Michael Bloomberg  Source: www.mikebloomberg.com (via nycdigital)
Just Overheard at a Wedding
All I Really Need To Know I Learned In Kindergarten by Robert Fulghum - an excerpt from the book, All I Really Need To Know I Learned in Kindergarten All I really need to know I learned in kindergarten. ALL I REALLY NEED TO KNOW about how to live and what to do and how to be I learned in kindergarten. Wisdom was not at the top of the graduate-school mountain, but there in the sandpile...
Startup Valuations: Strong Like Bull
Great writeup, agree pretty much: Startup valuations are going up. The 'series-A crunch' and imminent doomsday prognosticators can go suck it. I can't argue that valuations aren't 'high.' They are. But all any investor should care about now is where they go from here. And my math says they're going higher because of asset reallocation, uninvested funds, and market under-representation of new...
"The way I see it, there's a lack of need for any legislation at all. As a..."
– Tim O'Reilly Tim O'Reilly: Why I'm fighting SOPA — Tech News and Analysis (via fred-wilson)
"While we believe that online piracy by foreign websites is a serious problem..."
– Obama for America on SOPA   (via joshuanguyen) Yes we can. (via bijan)
"I invest in the entrepreneur, and then the business. I have to love what they're..."
– The Gotham Gal An angel who bets on women-led companies - O'Reilly Radar (via fred-wilson) Well said.
"Of the approximately 32,000 albums released in the United States each year, less..."
– Belsky, Kahr, Berkelhammer, Benkler on social compensation and artist compensation (via cacioppo)
Embrace the change to win....
A passage from Bill Gross' November 2011 Investment Outlook got me thinking about how everyone is missing the point.  Within the context of the entire essay on macro economics, his words make tons of sense. Growth is the elixir that seems to make every ache, pain, or serious ailment go away.  Soverign debt too high?  Just grow your way out of it.  Unemployment rates hitting...
Watch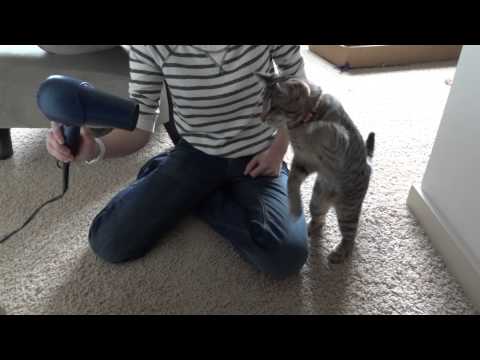 Watch
Awesome Manu Chao concert at Terminal 5.
Les jeunes d'aujourd'hui...
Dans un autobus plein à craquer, un présumé étudiant se met à expliquer à un monsieur âgé assis à ses côtés pourquoi la vieille génération ne peut pas comprendre celle des jeunes. "Vous êtes nés et avez grandi dans un monde différent, presque primitif " dit-il d'une voix assez forte pour être entendue par tous. "Les jeunes d'aujourd'hui nous avons grandi avec internet, la...
Om's Thoughts on Media
Most media entities tend to define themselves by features — magazines, newspapers, television and radio — while the audience aka the customers see media entities as "information" resources. I think we are going to see the continuous destruction of value in the media industry because folks refuse to look beyond what is obvious and comfortable. That is precisely why we are going to see [the]...
Buffett on Advisors
When stock is the currency being contemplated in an acquisition and when directors are hearing from an advisor, it appears to me that there is only one way to get a rational and balanced discussion. Directors should hire a second advisor to make the case against the proposed acquisition, with its fee contingent on the deal not going through. Absent this drastic remedy, our recommendation in...
Berkshire Hathaway's Letter Excerpt
In my view a board of directors of a huge financial institution is derelict if it does not insist that its CEO bear full responsibility for risk control. If he's incapable of handling that job, he should look for other employment. And if he fails at it – with the government thereupon required to step in with funds or guarantees – the financial consequences for him and his board should be severe. ...